How not to miss the precise moment when the birthday cake still has all its candle flames and your spouse is about to blow them full lung? Or the magnificent wheel, feet in the air hands in the grass, that is running your last in the garden? Or the explosive jump in the pool that your elder has decided to overflow?
Making a great photo is not only about having the right composition, you also need to trigger at the right time. This is the famous decisive moment dear to the photographer Henri Cartier-Bresson!
Why A Smartphone Does Not Trigger As Quickly We Would Like It?
A smartphone does not have the quasi-instant reactivity of the best cameras like DSLR. There is always a lag between the moment you press the button and the one where the picture will really be taken.
2 reasons explain the shooting delay a smartphone camera:
A smartphone takes time to create an image that you're previewing before triggering. What your screen displays is already a thing of the past!
And a smartphone takes time to react when you decide to trigger. The moment that appeared on the screen has already disappeared!
The combination of these two durations before shooting creates a latency. Of course we only talk about fractions of a second, but this can be enough to cause a noticeable lag, and miss the picture.
Triggering at the right time by triggering…all the Time
The trick is to use continuous shooting in burst mode. In the stock photo application, simply press and hold the shutter button for the smartphone to shoot continuously. With a good smartphone, you can take up to 10 frames per second.
As soon as you feel that the decisive moment is about to arrive, do not hesitate: press ahead and release only when the right moment has been captured.
Do not worry about the storage space required. Once the burst of photos taken, you can retain one or more photos that really matter and delete the others.
Was this article helpful to you? Leave me your comment, I will answer with pleasure.
YOU WANT TO KNOW MORE ABOUT SMARTPHONE PHOTOGRAPHY?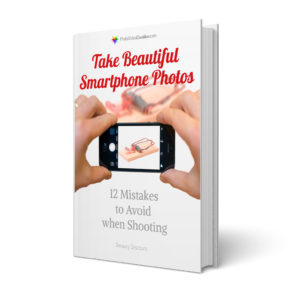 Read 11 other insightful tricks in my free e-book "Take Beautiful Smartphone Photos: 12 Mistakes to Avoid when Shooting".
A complete guide of more than 60 pages to adopt the right reflexes
Valuable tips for iPhone and Android smartphones
Available on your PC, tablet or smartphone in PDF and ePub format
Free and without any obligation: no payment card, no personal information