Is the Smartphone Your Less Considered Camera?
Have you ever encountered any of the following frustrations:
Your photos are sometimes oddly blurry like vaporous
Your photos are always framed the same way and lack inspiration
Your portrait photos give unpleasant faces to look at
Your scene to be photographed is too large to fit into the picture
Your close-ups give photos with a mosaic effect
Your photos are too grainy and parasitized by colored dots
Your photos have white areas having lost any detail
Your photos are too blue or too orange
Your photos are too dark
Your photos are blurry
Your photos missed the right time
Your pictures do not look like to be at the level of your compact, bridge or DSLR camera
Millions of people suffer from these problems without knowing how to solve them, convinced that one can not take beautiful pictures with a smartphone. They are wrong!
I propose here to tamer your smartphone and not fall into the traps of mobile photography. Become a real photographer with your smartphone!
Download for Free My eBook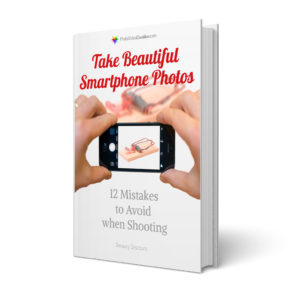 Discover 12 insightful tricks in my free e-book "Take Beautiful Smartphone Photos: 12 Mistakes to Avoid when Shooting".
A complete guide of more than 60 pages to adopt the right reflexes
Valuable tips for iPhone and Android smartphones
Available on your PC, tablet or smartphone in PDF and ePub format
Free and without any obligation: no payment card, no personal information