No, your smartphone camera is not broken. It is simply the victim of an evil too often ignored: the fingerprints!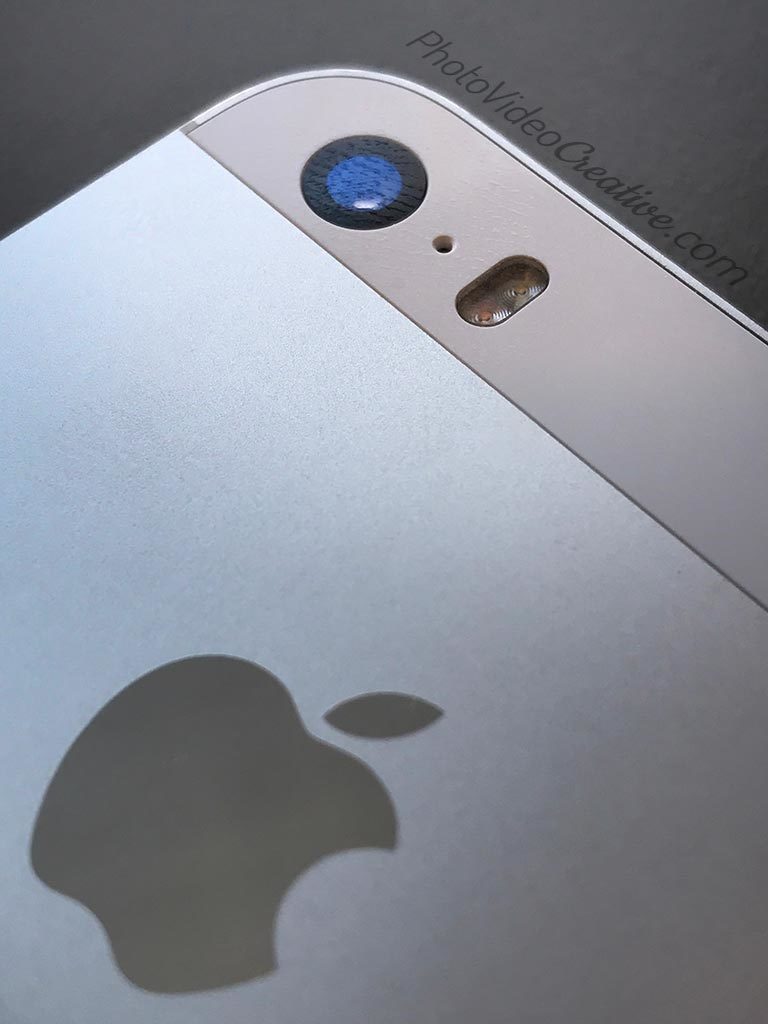 How can dumb fingerprints ruin a photo?
A smartphone is so handy that unfortunately fingerprints on the lens are inevitable. A soft veil will then spoil the sharpness of the photos. It's all stupid, but it happens more often than you think! And it's often insidious: it starts with few fuzzy spots almost imperceptible on your photos, until completely rendering soft your photo as below.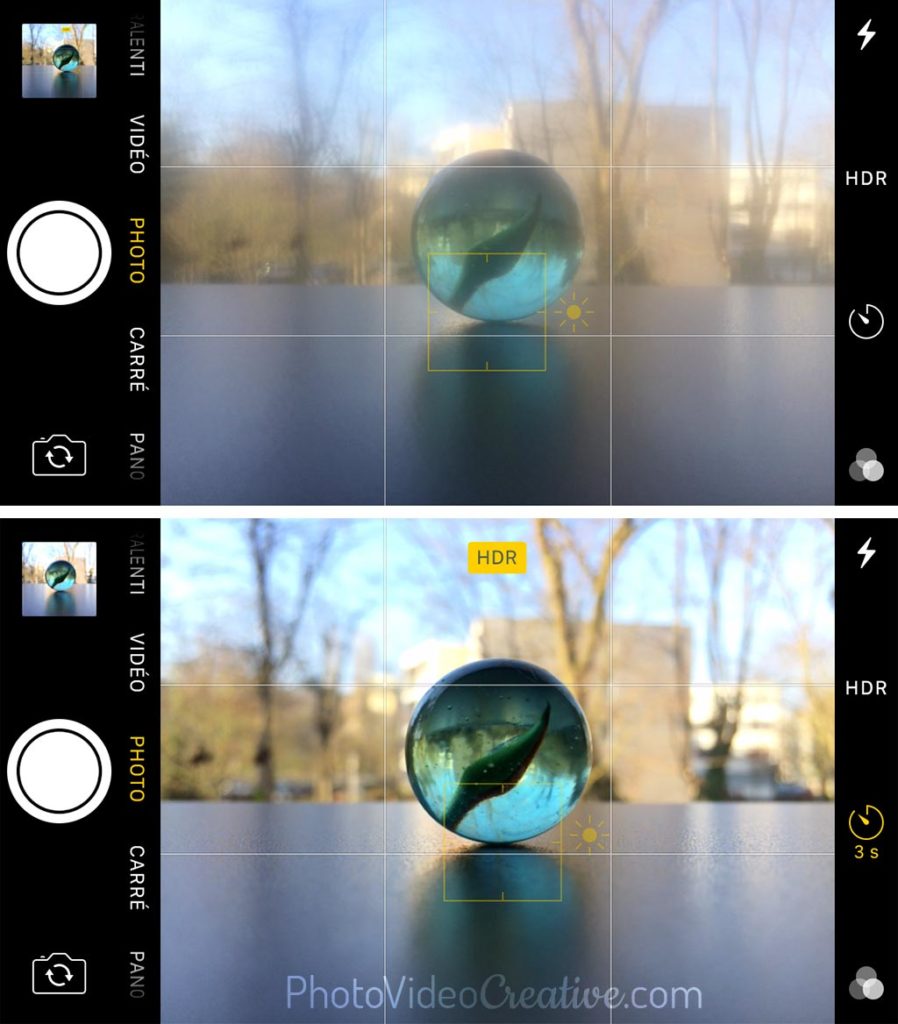 Why is a smartphone more sensitive to fingerprints than a conventional camera?
A smartphone has a miniature lens. A digital camera such as a compact or a bridge has a much larger lens.
The fingerprints are more visible on a smartphone lens than on a conventional lens for optical reasons. Compared to the diameter of the lens, the fatty traces of our fingers are much magnified on a smartphone lens: they occupy a much wider surface than a lens of larger diameter.
So have the reflex to inspect systematically the lens of your smartphone. The slightest print can quickly turn out to be disastrous.
How to clean your lens safely?
Be careful not to scratch the lens of your smartphone. Make sure there is no grain of sand or dirt. Blow on your lens or touch the lens with a clean cloth before cleaning. Do not try to remove the fingerprints at this stage!
Then use a slightly moisted microfibre cloth (or exhale on the lens to form a mist, for example). Avoid paper towels: their fibers are too stiff. A tip of shirt or t-shirt can do the trick if you really do not have anything else on hand.
But what is most practical and safe: it is the use of a LensPen. It has on one side a retractable brush to sweep away any grain of sand or dust before cleaning. And on the other, a micro-fiber tip impregnated with carbon powder that will absorb the fatty fluids of our fingers. It is formidably effective and used by the service shops of the biggest brands. And as it is the size of a pen, this easily fits into your jacket or bag.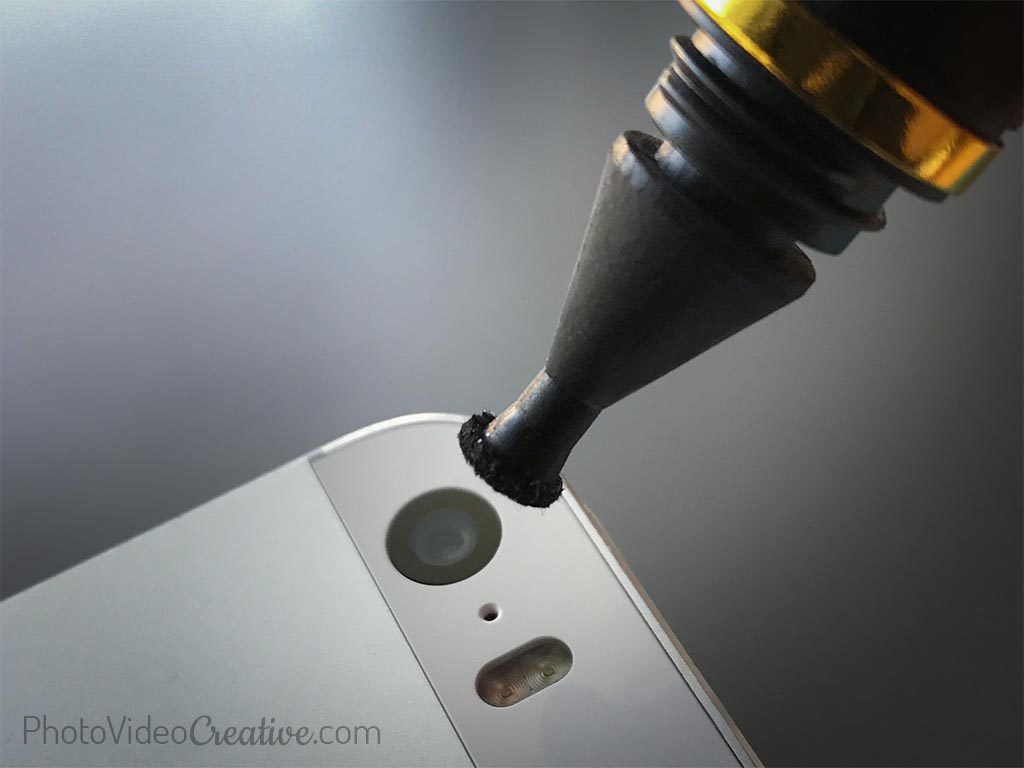 Was this article helpful to you? Leave me your comment, I will answer with pleasure.
YOU WANT TO KNOW MORE ABOUT SMARTPHONE PHOTOGRAPHY?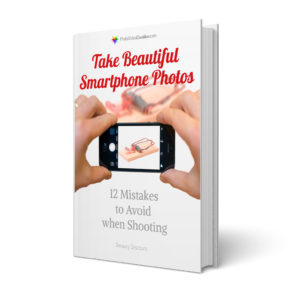 Read 11 other insightful tricks in my free e-book "Take Beautiful Smartphone Photos: 12 Mistakes to Avoid when Shooting" :
A complete guide of more than 60 pages to adopt the right reflexes
Valuable tips for iPhone and Android smartphones
Available on your PC, tablet or smartphone in PDF and ePub format
Free and without any obligation: no payment card, no personal information